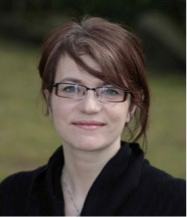 Prof. Ragnhildur Thora Karadottir
Ragnhildur Thóra Káradóttir graduated with a degree in Biochemistry from the University of Iceland in 2000. She then completed a four-year Wellcome Trust PhD in Neuroscience at UCL under the supervision of Prof. David Attwell. She continued working with Prof. Attwell as a postdoctoral researcher, before being awarded a Royal Society Dorothy Hodgkin Research Fellowship which she used to work with Prof. Charles ffrench-Constant at the University of Cambridge.
In 2008 she established her own independent research group in Cambridge and in 2011 she was awarded the Wellcome Trust Research Career Development fellowship. In 2015 she was awarded the Lister Institute Research Prize and Allen Distinguished Investigator Award.