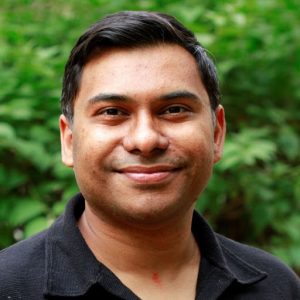 Dr Sanjiv Sambandan is a Lecturer at the Department of Engineering, University of Cambridge and an Assistant Professor at the Department of Instrumentation and Applied Physics, Indian Institute of Science. He is also the founder of openwater.in – a spin off from his research on potable water generation that aims at making wastewater management hassle free.
Sanjiv's research interests primarily lie in semiconductor devices and integrated circuits particularly applied to disordered semiconductors and flexible electronic systems. His research threads also span rheology, mechanics and non-linear systems with applications focused on flexible electronics. He is also interested in developing technologies related to potable water generation and energy harvesting that can be decentralized and implemented locally.
Sanjiv's  research  has potential impact in wearable electronics for health diagnostics, energy harvesting and water. With health, water, food and energy being the core technologies critical for society to thrive, his research can positively impact the lives of the world's poorest 3 billion people.
Environment and socio-economic justice and a pursuit of the dream goal of delivering health, clean water, food, and energy to every individual with no damage to the environment underlie Sanjiv's motivation to contributing to the Sustainable Development Goals through the participation in Cambridge Global Challenges.