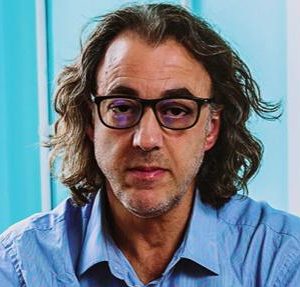 Dominic Wright was born in Gosport, Hampshire in 1964 but spent most of his early education in Scotland where his family moved in 1974. He obtained a first class honors degree at the University of Stathclyde in pure and applied chemistry (1982-1986) before moving to Cambridge to undertake PhD studies on lithium battery materials under the late Ron Snaith (1986-1989).
After obtaining a research fellowship at Gonville and Caius College Cambridge (1989-1991) he was appointed Lecturer in Inorganic Chemistry (1991-2002) at Cambridge and was then promoted to Reader (2002-2010) before being promoted to his current position as Personal Chair in Inorganic Chemistry while maintaining his fellowship at Gonville and Caius College.
Dominic has published over 300 papers on diverse aspects of main group and transition metal chemistry. He is also named inventor on 6 international patents.
He was the receipient of the 2012 RSC Main Group Chemistry Award and the 1993 Royal Society Meldola Medal.
For more information, see his interview in Chemical Communications or his profile on the Department of Chemistry website.