For admissions related queries, please read the information on our admissions and course details pages before contacting us on nanodtc.admissions@nanodtc.cam.ac.uk.

Academics and Prospective Industry Partners should contact our Deputy Director, Dr. Karishma Jain.
For enquiries related to equipment access, please read the details on our equipment page before contacting the relevant person.

For outreach related queries, please read more on our outreach pages and contact the relevant person.
For all other enquiries, please contact the NanoDTC Administrator by email.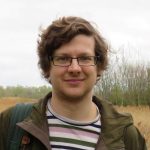 Stephen Mitchell
NanoDTC Administrator
Our address is:
Maxwell Centre
University of Cambridge
Cavendish Laboratory
JJ Thomson Avenue
Cambridge CB3 0HE
United Kingdom
A map is available here.