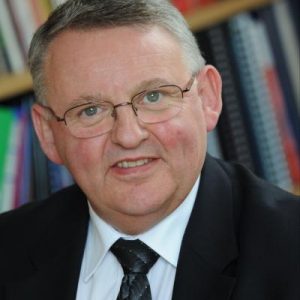 Nigel is a former Pro-Vice Chancellor and Head of the Department of Chemical Engineering and Biotechnology at Cambridge, where he holds the Chair of Chemical Engineering 1999.
Nigel obtained BA and PhD degrees in Natural Sciences whilst a student at Sidney Sussex College and was a Research Fellow in Chemistry at Fitzwilliam College in 1978.  He became a University Assistant Lecturer in Chemical Engineering in 1979.
Nigel left academia in 1985 to lead the Bioprocessing Section at Unilever's research laboratories in the Netherlands and in 1990 he joined Wellcome Biotech to lead the process design for their WelGen (later BWMI) interferon manufacturing plant in Rhode Island (US). He was a co-founder of Cobra BioManufacturing plc and Angel Technology Ltd, which was awarded the Queen's Award for Innovation in 2006.
Nigel was appointed to a Professorial Fellowship upon returning to Cambridge in 2000 and was President of Fitzwilliam College from 2009 to 2013.