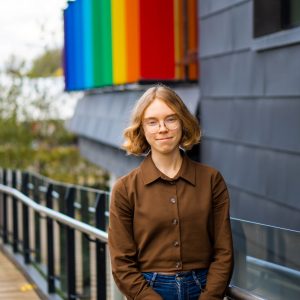 Tara Murphy
PhD Student
Data Intensive Science
Artificial Intelligence
Entrepreneurship and Innovation
I am a recently graduated Theoretical Physics Student at Trinity College Dublin Ireland. I have an interest in both Mathematical Physics and Machine Learning and hope to combine these areas of physics throughout my future career.
I have a wide knowledge of various mathematical concepts in physics as well as experience in experimental physics, having completed four experimental and computational internships at Tyndall National Institute, VULCAN Laser Research Facility, IBM Research Ireland, and Quantum Motion Technologies at UCL.
I also partake in many outreach activities, including writing blogs about research at the Cavendish Laboratories, and have recently self-published a colouring book for children 'The Colouring Adventures of Qubit the Cat'
I am currently pursuing my PhD on applying Machine Learning strategies and simulating Quantum Technologies.
PhD supervisors: Henning Sirringhaus, Henry Moss & Fernando Gonzalez Zalba
Research topic:  Machine Learning and Quantum Technologies